Instituto Superior Técnico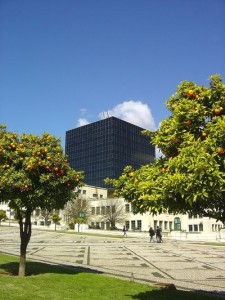 RecPad 2013 will be held at the Salão Nobre in the central building of IST, itself located in the center of Lisbon in an area with excellent access to public transportation.
Pavilhão central is a landmark building with an hall that receives diverse events, from concerts, conferences, elections, expositions, and other internal and external events. Speaker session, poster sessions and coffee breaks will all take place in Salão Nobre.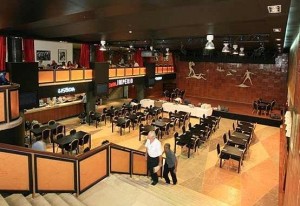 Lunch will take place in the historical Cinema Império. Once a cinema and theater it is now a full restaurant classified as a "building of public interest."
Instituto Superior Técnico, Lisboa, Portugal
About Lisbon
General Information: http://en.wikipedia.org/wiki/Lisboa
Official tourist office: http://www.visitlisboa.com/
Alternative tourist site: http://www.golisbon.com/
This site is populated with background images of Lisbon and IST. To better view them minimize each page content with cross icon in the upper-right corner